Summer Fun with mask combo-
This is a great hat for your summer adventures. For your mask wearing safety it pairs with a lightweight single ply mask in your choice of fabric with a matching hat drape. The drape comes off for times when you wan to wear your summer fun hat in the water. Enjoy your pond, beach or river while protecting your face and hair. If the brim gets wet you can always press it the next day, when you are ready to go to lunch. Visit our Mask page to see the fabric choices.
Colors: Natural, Red, Green.
Cost $195 for set.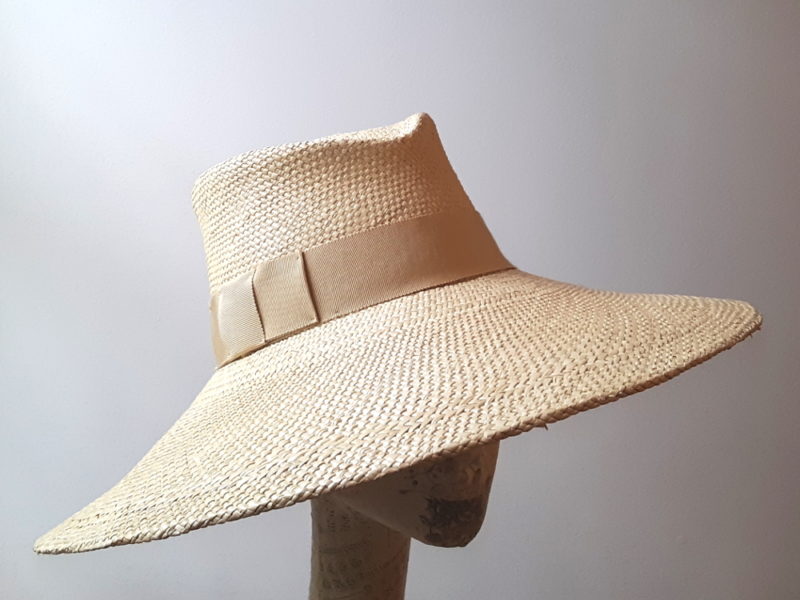 Birdie- You will be happy and comfy under this lovely large brim panama hat with self band and bow.
This one is perfect for pick nicking in the park.
Colors White, Caramel, Black
Cost $250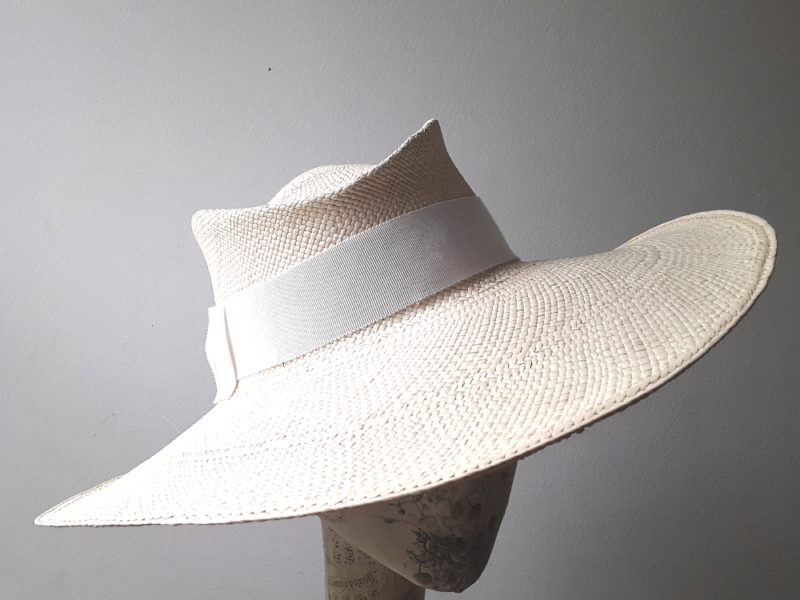 Inga- Sorry, we just re-watched Casablanca! This fabulous sculpted panama hat is perfect for all of your fun times- the beach in Nice, sunning on the boat, strolling by the Mediterranean! A girl can dream. This is a great hat to protect you skin and hair and keep you cool in the summer heat.
Colors: Natural, Caramel, Black
Cost: $250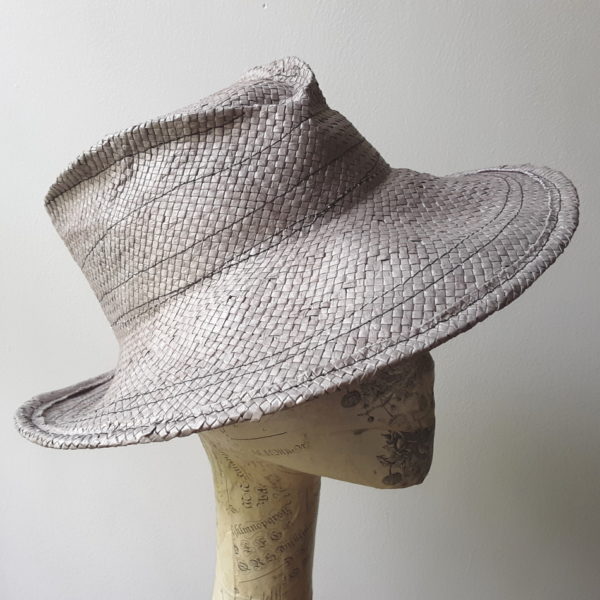 Lee- This lightweight cutie comes in our famous hand-dyed toyo straw. It is lightweight and super chic. The top has a sculpted fedora cross with simple contrast stitching.
Colors: gray( pictured), denim, corn, blush
Contrast stitch colors: black,cream, white, hot pink, orange
Cost $180