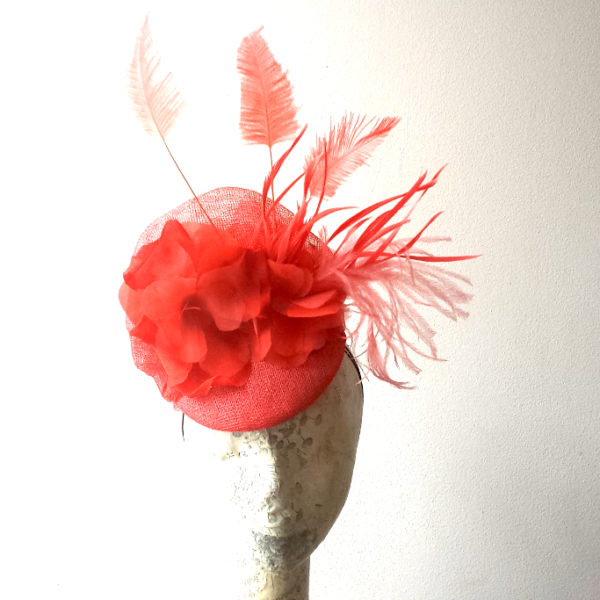 Attending a wedding or racing party? This is the perfect event for you!
In this two hour class Lisa will help you put together a simple fascinator. It is fun to gather together with your friends or family in Lisa's beautiful hat shop. There are piles of silk flowers, feathers and tulle. The sky is the limit in terms of your imagination! In the past we have hosted Moms taking daughters, best friends meeting in New York City, ladies gathering for a Kentucky Derby party fascinators, and bridesmaids bringing their bride.
Cost with materials: $150 per session per person
While we are on lock down we will be postponing in-person classes and only doing it as an online class. The online class is available as a single or group class. As this class requires a materials kit, we are in the process of sorting it out with our manufacturers, but will soon have links available for supplies. If you would like to schedule this class as group class or single class please contact us. If you would like to schedule this class as an in person in the future after lock down end you may also do that now.
For more information and booking contact us  For a view of our previous classes visit our Hat Class Gallery.