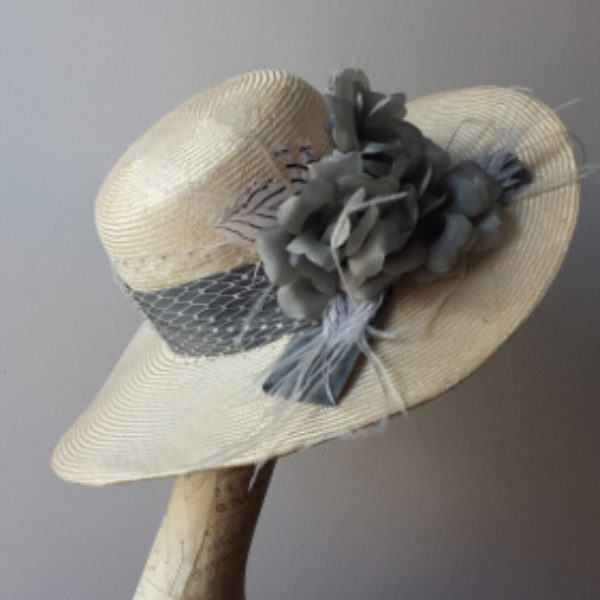 Create your own straw hat In this 2 session 4 hour class you will learn all the procedures for creating your own straw hat from scratch.
In the first session Lisa will discuss basic blocking techniques and how to work with straw. Together we will work out a design in your size that works with your face shape and coloring. You will be shown how to create a hat and block your own design using a vintage wooden hat block.
In the second session we will focus on finishing techniques, trimming, and style decisions. You will leave at the end of the second session with your own handmade and beautiful straw hat.
On going
Cost with materials $295 per person